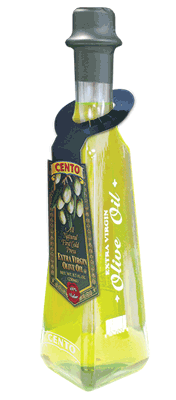 Cento Extra Virgin
Olive Oil Triangle
8.5 fl oz.

Our first cold press process protects the oil's
powerful antioxidants and heart-healthy
polyphenols, allowing our olive oil to maintain
the highest level of flavors and nutrients.
Made from 100% Italian olives.
The decanter includes a spout, making it perfect
for your kitchen counter.